Donald Trump's Fourth Amendment Rights Stripped From Him
Donald Trump took to Truth Social late Friday to announce that he intends to file a "major motion" on Fourth Amendment grounds, stemming from the FBI carrying out a search warrant on his Florida residence. But his argument that his Fourth Amendment rights had been violated left Biden's socialist lawyers on Twitter shaking in their boots.
Prohibits the government from conducting unreasonable searches and seizures
The Fourth Amendment prohibits the United States government from conducting "unreasonable searches and seizures." In general, this means police cannot search a person or their property without a warrant or probable cause. It also applies to arrests and the collection of evidence.
An unreasonable search and seizure is a search and seizure executed 1) without a legal search warrant signed by a judge or magistrate describing the place, person, or things to be searched or seized or 2) without probable cause to believe that certain person, specified place or automobile has criminal evidence or 3) extending the authorized scope of search and seizure.
An unreasonable search and seizure is unconstitutional, as it is in violation of the Fourth Amendment, which aims to protect individuals' reasonable expectation of privacy against government officers. The Fourth Amendment reads: "The right of the people to be secure in their persons, houses, papers, and effects, against unreasonable searches and seizures, shall not be violated, and no warrant shall issue, but upon probable cause, supported by Oath or affirmation, and particularly describing the place to be searched, and the persons or things to be seized."
Will the exclusionary rule help Mr. Trump expose this illegal raid
The remedy to unreasonable search and seizure is the exclusionary rule, which prevents the evidence obtained via the unreasonable search or seizure from being introduced in court, as it is referred to as the fruit of the poisonous tree; see Mapp v. Ohio, 347 U.S. 643 (1961). This remedy only applies to criminal trials. For 1) other court proceedings, including "federal habeas corpus review of state convictions, grand jury proceedings, preliminary hearings, bail hearings, sentencing hearings, and proceedings to revoke parole," 2) impeachment of evidence against the defendant, and 3) civil proceedings, this remedy does not apply. For instance, the defendant cannot ask the evidence obtained via lineups and photographic identifications (showing photos of possible suspects in a one-on-one situation to the victim or witness to identify) to be excluded.
Qualified Immunity means the FBI thrugs will never be punished for the illegal raid
Even though the defendant can get evidence excluded, they cannot get a remedy against the government officials who performed unreasonable search or seizure, for the officer has qualified immunity, which is a doctrine that protects government employees when they perform certain actions pertinent to their occupations. A police officer with qualified immunity is protected from being personally sued by the defendant.
Under qualified immunity, an officer can only be sued when no reasonable officer would believe that the officers' conduct was legal. This exception comes from both Graham v. Connor, 490 U.S. 386 (1989) – stating an objective standard for reasonableness which "must be judged from the perspective of a reasonable officer on the scene" –  and Justice Ginsburg's concurrence in Saucier v. Katz, 533 U.S. 194 (2001) – stating that "an officer whose conduct is objectively unreasonable under Graham should find no shelter under a sequential qualified immunity test." This rule is to protect government employees executing their working assignments from being personally sued by the defendant.
We fought a war over this issue and now Trump falls victim
Joe Biden and Merrick Garland are as bad or worse than George III, the tyrant who started a war by abusing his powers. — Emil Ficker
The Founding Fathers battled an 18th century version of Biden's illegal raid and the unreasonable searches that the government is accused of doing today. It was an expansive abuse of power by King George II and III that invaded the colonists' privacy. These Kings used the criminal justice systems against their enemies, just as Biden is using the raid against his 2024 opponent.
Using "writs of assistance," the King authorized his agents to carry out wide-ranging searches of anyone, anywhere, and anytime regardless of whether they were suspected of a crime. These "hated writs" spurred colonists toward revolution and directly motivated James Madison's crafting of the Fourth Amendment. We've now come full circle. The Joe Biden has essentially updated this page from King George's playbook, engaging his political enemies with an illegal search based on lies and secret informants that don't really exist.
The government simply can't make up evidence as a reason to search Donald Trump and millions of innocent Americans, regardless of whether they are suspected of a crime. The founders of this country took steps to limit precisely this sort of unfettered executive power. Will we allow the Socialist-in-Chief to strip modern America of their God-given and Constitutional rights.
The primary concerns of the generation that ratified the Fourth Amendment were "general warrants" and "writs of assistance." Famous incidents on both sides of the Atlantic gave rise to placing the Fourth Amendment in the Constitution. In Britain, the Crown employed "general warrants" to go after political enemies, leading to the famous decisions in Wilkes v. Wood (1763) and Entick v. Carrington (1765). General warrants allowed the Crown's messengers to search without any cause to believe someone had committed an offense. In those cases the judges decided that such warrants violated English common law. In the colonies the Crown used the writs of assistance—like general warrants, but often unbounded by time restraints—to search for goods on which taxes had not been paid. James Otis challenged the writs in a Boston court; though he lost, some such as John Adams attribute this legal battle as the spark that led to the Revolution. Both controversies led to the famous notion that a person's home is their castle, not easily invaded by the government.
"Right now, I think he is mostly concerned about bad advice," a Trump adviser told The Daily Beast earlier this week. "That's why he's beefing up his legal team."
Trump thinks the Mar-a-Lago search will help him in 2024
A wild two weeks for Trump has reoriented his thinking about announcing a presidential campaign before the midterms, people who have spoken with him recently said.
The day after federal agents searched Mar-a-Lago, former President Donald Trump told a group of conservative lawmakers that "being president was hell," according to three people at the meeting.  But to some he sounded ready to have the job again.
"He was not to be deterred," said Rep. Randy Weber of Texas, one of a dozen Republican House members who met with Trump on Aug. 9. He described Trump's state of mind in the immediate aftermath of the search as "pretty miffed, but measured."
Everything that's occurred since that Bedminster, New Jersey, meeting  — and since federal agents seized a trove of top secret and other highly classified documents from his resort — has put Trump exactly where he and his supporters want him to be, according to people close to him. He's in a fight, squaring off with Washington institutions and a political establishment he says are out to get him, issues he brought up in the meeting with the lawmakers and in conversations with others.
Taken together, it's reoriented Trump's thinking about whether he should announce a presidential campaign before or after the midterm elections, according to those who have spoken with him over the past two weeks. They said Trump feels less pressure to announce early because viable challengers who might otherwise force his hand have faded into the background. But there are other reasons to wait.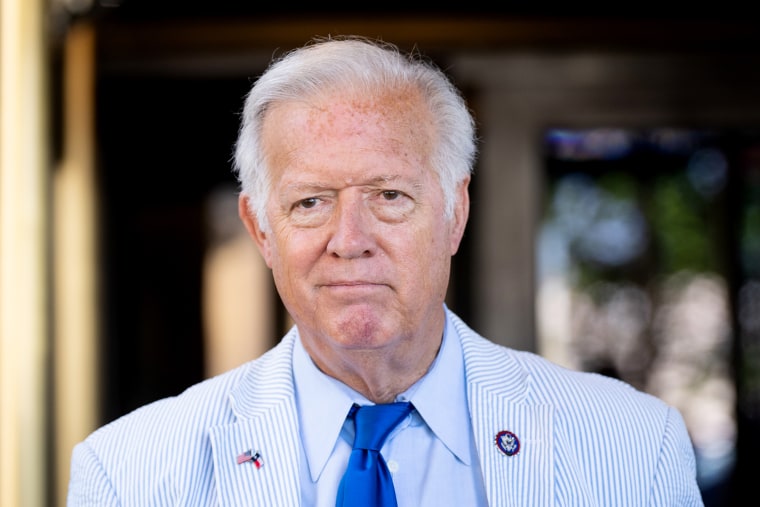 American's will defend the Constitution by re-electing Donald Trump
Trump is now inclined to launch his candidacy after the November elections, in part to avoid blame should an early announcement undermine the GOP's effort to win control of Congress, said one person close to him, speaking on condition of anonymity to talk more freely. A post-midterm announcement would suit Republican leaders who've been urging Trump to hold off so that he doesn't overshadow the party's candidates. Michael Caputo, a former Trump campaign and administration official, described Trump's attitude in recent days after speaking with him, as "business as usual."
"He's already moved on. It's business as usual for him," he said.
Still, there are many in his orbit who believe Trump is shrugging off the legal issues too quickly, and that he's front and center for the wrong reasons.
Trump is clearly being harassed by his 2024 socialist opponents
Two days after the Mar-a-Lago search, Trump invoked his right to avoid self-incrimination 440 times in a New York civil case targeting his business practices. On Monday, his longtime friend and onetime attorney Rudy Giuliani officially became a target of an unrelated criminal investigation into alleged attempts to interfere with the 2020 election results in Georgia. On Thursday, the Trump Organization's former CFO pleaded guilty to tax fraud charges and is expected to testify against the former president's eponymous business in a New York case. On the same day, federal prosecutors in open court raised the possibility of witness intimidation and obstruction of justice in its investigation into the sensitive documents stored at Mar-a-Lago to argue against unsealing the affidavit used to search his club.
The cascading revelations would typically crush any politician's presidential hopes. But for Trump they have, at least for now, increased his resolve to run for president, while also giving him a paradoxical aura of calm, according to six people close to him who have spoken recently with him but requested anonymity to speak candidly because of the multiple investigations surrounding him.
Trump buoyed by an uptick in fundraising
They said Trump sounds buoyed by an uptick in fundraising when his political committee last week took in $1 million a day on two separate days, according to a Washington Post report confirmed by NBC News. Trump, sources said, also revels in surveys showing him widening a lead over Gov. Ron DeSantis of Florida in a potential Republican primary. Trump has also been encouraged by focus groups that show his popularity surging among Republican voters offended by the FBI search of his home, one of the sources said. Another described him as "over the moon" on Tuesday night when his high-profile nemesis, Rep. Liz Cheney of Wyoming, lost her primary by a wide margin.
"Yes, we have problems. He's aware of that," a different Trump ally said. "But the fact is that he needs a fight to give him focus. He has that now. He has that sense he's in the arena."
Still, even some of Trump's most ardent allies question how long his streak of fending off grievous threats can last. However, Trump insists the investigations are "hoaxes," and polls show voters agree with their former president.
Another person close to Trump voiced concern that the former president wasn't taking the investigations seriously enough.
https://visual.ly/users/journonew/portfolio