Student backlash builds over Western University mask, vaccine mandate
Western University has erupted over its requirement that students and teachers wear masks and provide proof of COVID-19 vaccination
A back-to-school backlash has erupted at Western University over its requirement that students and teachers wear masks and provide proof of COVID-19 vaccination when classes resume this fall, with one affiliated school declining to enforce such rules.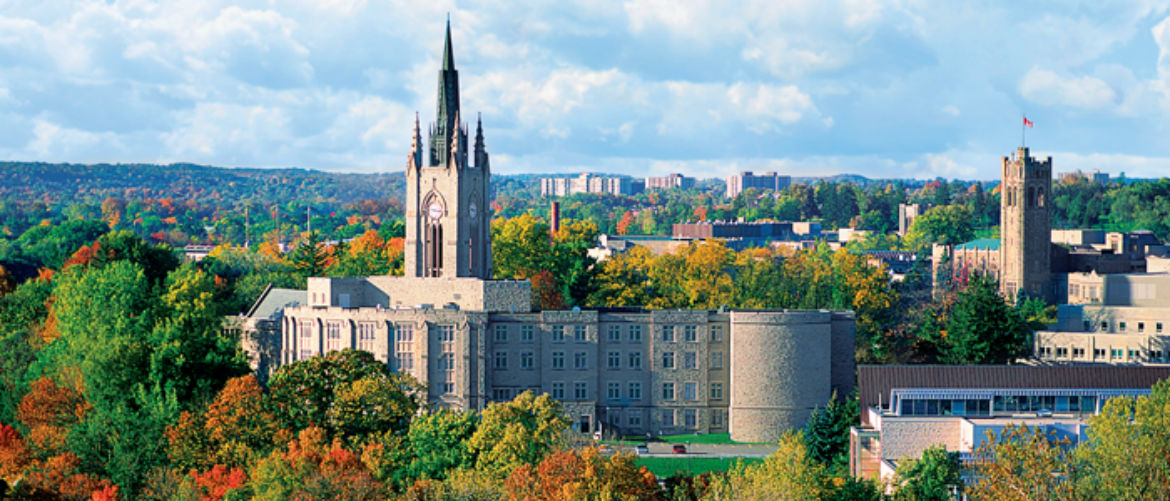 A student protest is planned for noon Saturday at the campus's concrete beach, according students4agency, an Instagram account whose hashtag ENOUGHISENOUGH is protesting the mask and vaccination requirements.
"(We) will not be backing down any time soon," reads one message on their social-media post. "We're prepared to support alternative peaceful demonstrations in the coming weeks if necessary."Monday, Western University officials announced medical-grade masks and proof of vaccination will be required when thousands of students converge on campus for the new school year. The Canadian Press is reporting that 14 of 83 universities surveyed nationwide will require masks.The school's faculty association supports the COVID-related policies, with officials issuing a statement on Wednesday that "our priorities are to keep everyone safe and to minimize any disruption to teaching and learning which might result from widespread outbreaks."
But backlash at Western is also brewing, prompting the school's student government to weigh in.
"The USC (University Students' Council) is aware of students' concerns about the recent COVID updates shared by Western University," USC president Ethan Gardner said. "We are in the process of collecting feedback and elevating student voices to decision makers."
Students at one Western University affiliate, Brescia University College, won't have to provide proof of vaccination or wear masks to attend classes or get on its campus — an effort to prioritize student learning and get students back to the classroom, it said.
But Brescia also "encourages students to submit their vaccination status through Western's online portal" and says it is "readily prepared to receive student concerns regarding their submission of a vaccination status."
"Our top priority is our students' ability to access an inclusive and empowering education," Brescia's president, Lauretta Frederking, wrote in an emailed statement. "As it pertains to masking, Brescia expects students to act in accordance with their personal comfort levels and specific health care needs."At this time, we will not mandate masking on Brescia's campus."Frederking said Brescia will be in talks with Western officials about its students having access to the main campus.Western officials said the main campus masking requirement will be reassessed after Thanksgiving weekend, with the goal to lift the mask mandate "as soon as possible."
Brescia's policy came as a disappointment to one faculty member.
"The pandemic is not over, as much as we might like it to be," said political science professor Andrew Chater. "Our students take classes at Western's main campus so, to me, it makes sense to align our policies. As a university, we are supposed to follow the science."At both King's and Huron University Colleges, students will be required to follow Western's lead by being fully vaccinated with one booster and wear medical masks indoors and in classrooms and seminar rooms.London's Fanshawe College is going in a different direction. Students there will not need proof of vaccination or be required to wear masks as in-person instruction resumes in 65 per cent of classes this fall, college officials said last week.
COVID-19 isolation and compulsory masks should be canceled
Isolation is still compulsory for people who test positive for COVID-19, and masks have to be worn in medical and welfare institutions.
The time has come to cancel compulsory isolation for people who have COVID-19, Tel Aviv Sourasky Medical Center (Ichilov Hospital) CEO Prof. Ronni Gamzu said on Tuesday.
"The risk is low, and it will help more people get tested without having to worry," Ichilov quoted the former Health Ministry director and Israel's first COVID-19 tzar as saying, on its official Twitter page.
"At the same time, we need to reconsider the mask and their enforcement in places that they are still required,"
"It's time to cancel compulsory isolation for COVID-19 patients." — Professor Ronni Gamzu
Who needs to isolate for COVID-19?
As of May, the Health Ministry's instructions in regards to isolation are that only those people who test positive for COVID-19 need to isolate as well as people who are instructed to do so by the Health Ministry in special cases.
COVID-19 patients can come out of isolation if they test negative for the virus on the fourth and fifth days of their isolation. If one of the tests is positive, they are instructed to remain in isolation until the end of the seventh day if there have been no symptoms for 48 hours.
Where are masks compulsory?
The current instructions for masks is that they are compulsory in medical, health and welfare institutions. Anywhere else, the Health Ministry recommends people wear masks, but it is still optional.
As well as a mask, visitors to geriatric hospitals, welfare dormitories, protected housing, places that house people with disabilities, mental health hostels, nursing care homes and rehab centers need to provide a negative COVID-19 test.
PCR testing for people entering the country
Until Wednesday, PCR testing upon entry to Israel was not compulsory. The instruction was that anyone who feels unwell within 10 days of arrival had to take a test.
Beginning Wednesday, passengers entering Israel can take a PCR test if they want, and stations will be made available in the airport after baggage claim.
Chinese outcry after volleyballers wear N95 masks during match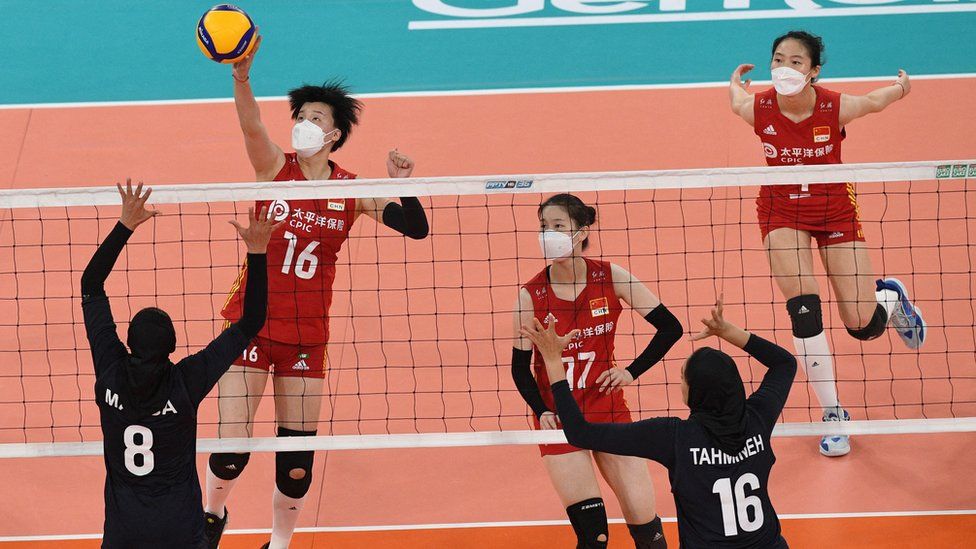 A volleyball match which saw China's national women's team compete while wearing N95 masks has caused a stir on Chinese social media.
Many netizens expressed their anger, suggesting that the health of players was being sacrificed for the sake of the country's zero-Covid strategy.
The players later took their masks off for the second set and went on to win.
China's Volleyball Association later apologised, saying the decision was made was due to a "lack of experience".
But many remained critical, with one saying it was an example of officials taking China's mask mandate "too far".
"Our leaders are… taking things too far – it's as simple as that," one user wrote.
The event took place on Thursday at the Asian Cup in the Philippines and saw the Chinese team go up against Iran.
Photos from the match, showing the athletes with their masks on, quickly circulated on social media – triggering an uncommon outpouring of criticism online, with more than 16 million views on the topic on Weibo, China's largest social media platform.
One Weibo comment wrote: "Is health or performance more important? We need to take some responsibility towards our athletes."
Another said: "How long will this so-called epidemic prevention farce continue? Do we want to become the butt of all other countries' jokes?"
The fury online prompted the Chinese Volleyball Association to respond on Thursday with a public apology.
In a statement on Weibo, it explained that team organisers prior to the game had learnt of Covid- infected players in other teams and said some symptoms had been reported among Chinese team members.
To prevent the spread, they required their players wear masks upon entering the venue. But because they were unclear on whether players had to wear masks on court, the team kept them on during the first half, they said.
After losing the first set, most players later took their masks off during half-time – and later won 3-1 against Iran.
"After realising that playing with a mask is not good for the health of the players, the team reminded us in time [so] that our players took off the masks and finished the next game," the organisers said.
The statement also made reference to the new "difficulties" faced by Chinese teams competing abroad – whose members largely have not previously been exposed to Covid.
China continues to employ some of the strictest Covid restrictions in the world including an indoor and outdoor mask mandate, severe, sudden lockdowns and closed borders.
However, this is not the first time athletes have worn masks during sports matches.
Earlier this year, an ice hockey match between Canada and the Russian Olympic Committee saw both sides wear masks, due to "safety and security concerns" over pending test results.
They later removed their masks after it was reported that their tests had come back negative.